"The housing recovery has been nothing short of remarkable" Ali Wolf, Chief Economist, Meyers Research. This is a sentiment throughout the industry and we are pleased to hear this. As a real estate team who works throughout Long Island, Brooklyn and Queens, we agree.
Sellers are taking this opportunity to maximize the equity from their homes as they experience the perfect-storm... historically low inventory, historically low mortgage rates and pent-up buyer demand.
As our charts below represents, buyers are out in droves throughout New York.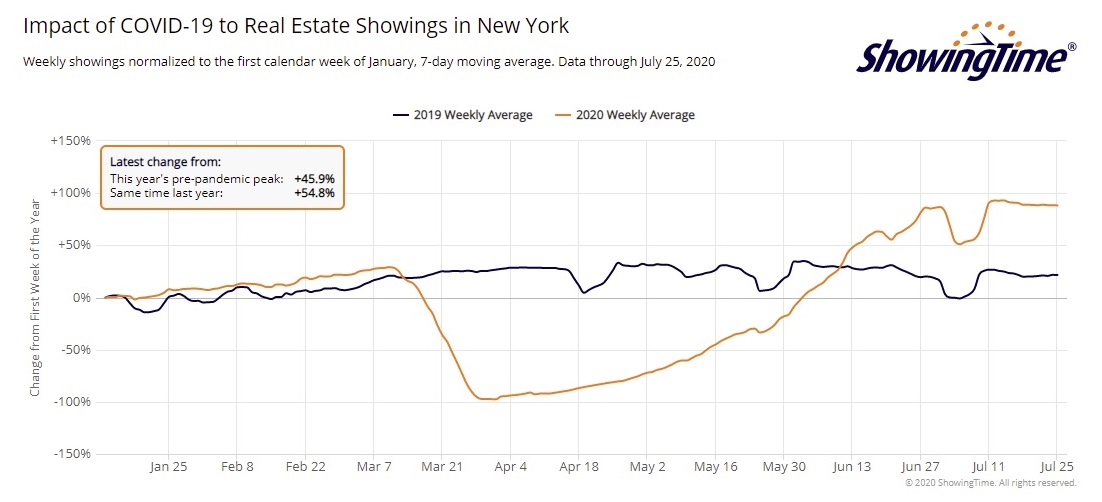 Our team is working with many sellers who are taking advantage of the strong real estate market to downsize and claim the massive amount of equity they have built up, especially if they have more than 20 years in their home. We are however, working with another group of sellers who are taking this opportunity to upsize. These sellers are taking advantage of the buyer demand and the low inventory to upgrade their living space. Many looking for houses with a pool and home office, or room build their dream home.
If you're interested in in learning more, please schedule a consultation or call or text us at 646 846 8509. Our Team will work with you to ensure you are fully informed and ready.